Wild rumour, conspiracy theories and un-checked assertions are not sound promoters of good mental health.
Here are some news sources regarding the current Covid crisis that you can rely on.
---
---
Covid Crisis Podcasts from the BBC World Service
A regularly updated series of podcasts that you can listen to on-line or download. News from international settings, by those actually on the ground.
---
---
The latest travel news from Travel Health Pro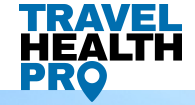 A great source of accurate and up to date news for health professionals across the globe.
It is an ideal resource for any reader wishing to know the latest service, equipment and regulatory changes being made across the globe. See more…
---
The Covid 19 Response Centre from The Lancet

A trusted source of medical information, with a world context, from this UK based professional journal.
The Response Centre pages enable you to view and download research, data and projections that can be trusted.
---
Updates from the British Society for Haematology

For those who are ill, or seriously ill already, this journal offers accurate and up to date information about both general and haematology specific up-to-date COVID-19 news.
---